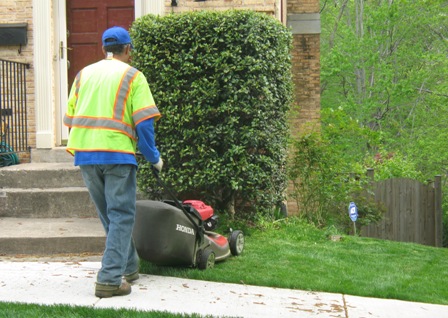 Calendar of Events
Assessment Schedule
The annual assessment for the fiscal year July 1, 2023 - June 30, 2024 is $1,010.00. This must be paid in full. We no longer offer a quarterly payment option.
Annual Payment (FY: July 1, 2023 - June 30, 2024)
Amount: $1,010.00 (must be received by August 30th)
Due: July 1st
Late Fee: 5% ($50.50) after August 30th

Payment Address
Churchill Square Association, Inc.
c/o United Bank - Lockbox
P.O. Box 220209
Chantilly, Virginia 20153
Meeting Schedule
The Board of Directors meet on the third Wednesday of each month. If you have any issues/concerns for the board, please provide the details in writing and they will be addressed at the next scheduled meeting. All meetings are open to homeowners. All meetings are currently virtual via the link below.
Please join my meeting from your computer, tablet or smartphone.
https://meet.goto.com/880567301

You can also dial in using your phone.
United States: +1 (571) 317-3122
Access Code: 880-567-301
One-touch telephone:+15713173122,,880567301#

Get the app now and be ready when the meeting starts:
https://meet.goto.com/install


2023 Annual Meeting
Wednesday, June 28th, 2023 - 7:30 PM


Monthly Board Meetings (3rd Wednesday of every month)
Wednesday, July 26th, 2023 - 7:30 PM (Moved)
Wednesday, August 30th, 2023 - 7:30 PM (Moved)
Wednesday, September 27th, 2023 - 7:30 PM (Moved)
Wednesday, October 18th, 2023 - 7:30 PM
Wednesday, November 15th, 2023 - 7:30 PM
Wednesday, December 20th, 2023 - 7:30 PM


Maintenance Schedule
Churchill Square contracts with several companies to provide regularly scheduled basic maintenance to the common area. These include:
Lawn Mowing & General Landscape


April 1st through October 31st
Every 7 to 10 days depending on weather conditions



Leaf Removal


October 15th through December 31st
Every 7 to 10 days depending on weather & ground conditions



Snow Removal


November 1st through March 31st
Per event, as needed



Tree Care


Annually: fall inspections with pruning in the winter
Tree removal as needed



Lighting


Quarterly inspections
Repairs as needed